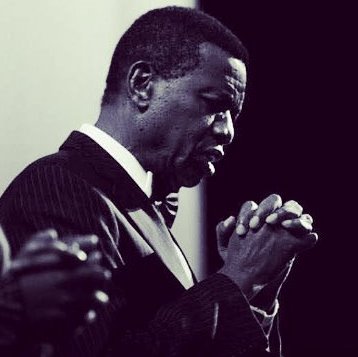 Today RCCG Prayer Points For Open Heaven Thursday 29th July 2021
PRAYER POINTS FOR 29 JULY 2021 FOR RCCG OPEN HEAVEN
Beloved, these prayer points are spiritual and may not be understood by carnal minds. If you want to be blessed from these prayer points, you must first, surrender Your life, to the Lord Jesus Christ, Himself, by saying this prayer:
"Lord Jesus, I come to You with a deeply repentant heart, please, forgive me all my sins. I surrender my life to you, today, and, I accept You, as my personal Lord and Saviour. Please, come into my life and save my soul from eternal destruction in hell fire. In Jesus' name, I pray."
Prayer Points 29 July 2021 For Open Heaven Thursday
PERSONAL DAILY CONFESSION: I confess today, I am a carrier of God's glory always and my life shines around His light daily in Jesus' name, Amen.
RCCG Prayer Points For Open Heaven 29th July 2021 Today
1.Thank You, Father, for creating me in Your image and likeness and for all Your unfailing promises over my life and destiny.
2.Father, in anyway I have fallen short of your glory, please, have mercy and forgive me, in Jesus name.
3.Father, please, give me the grace to always create time, out of my very busy schedule to exercise myself, in Jesus name.
4.Father, help me to do regular exercise that I may keep my body fit and strong, for the accomplishment of great and mighty things for You, in Jesus name.
5.Father, in my old age, let me not be a liability to anyone, physically, financially and materially, in Jesus name.
6.Father, in my old age, let me still be fat and flourishing; and, be fruitful, in Jesus name.
7.Father, please, let me never be involved in an accident or lose any part of my physical body, that could limit my ability to function effectively in the office that You have placed me, in Jesus name.
8.Father, let every evil arrow of accident and untimely death, targeted at me or any of my family member, go back to sender, in Jesus name.
9.Father, please, let me be as strong, physically, in my old age, as I was as a youth, in Jesus name.
10.Father, bless your son, Pastor Enoch Adejare Adeboye; in his old age, let him still bring forth fruits, into Your vineyard, in Jesus name.
11.Father, bless Your son that You have been using to prepare these prayer points, beyond measures, and all those who have been rebroadcasting them, in Jesus name.
12.Father, let every challenge, hindrance and obstacle of getting these prayer points across to Your children, timely, and on daily basis be removed, in Jesus name.
13.Your Personal petitions. (Philippians 4:6)
14.In Jesus name I pray. (John 14:13-14; 15:16)
15.Thank you Father for answered prayers. (1 Thessalonians 5:18).
Special Note: These prayer points are not written by Pastor E. A. Adeboye, but by one his numerous disciples, for Christ, who was inspired and mandated by the Holy Spirit, about 5years ago, (effective January 1st, 2015), to start writing these prayer points, based on the Open Heavens Daily Devotional, authored by Pastor E. A. Adeboye.
Thanks for using Today RCCG Prayer Points For Open Heaven 29th July 2021 Thursday. Please share this with other people.