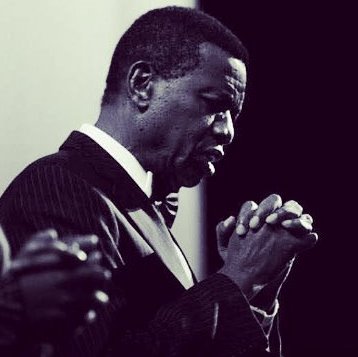 PRAYER POINTS FOR OPEN HEAVENS 30TH JUNE 2021 TODAY
Prayer Points 30 June 2021 For Open Heaven Today
Beloved, these prayer points are spiritual and may not be understood by carnal minds. If you want to be blessed from these prayer points, you must first, surrender Your life, to the Lord Jesus Christ, Himself, by saying this prayer:
"Lord Jesus, I come to You with a deeply repentant heart, please, forgive me all my sins. I surrender my life to you, today, and, I accept You, as my personal Lord and Saviour. Please, come into my life and save my soul from eternal destruction in hell fire. In Jesus' name, I pray."
PRAYER POINTS FOR OPEN HEAVENS 30TH JUNE 2021 TODAY
God bless You! Reach us today for guidance prayersdeclarations@gmail.com
DAILY PERSONAL CONFESSION: My destiny can never be truncated. It's a new level for me, a new season. I am operating in the supernatural ability because Christ has deposited in me His spirit and power. Only the will of God will stand concerning me, I am favoured and graced. I prosper in all my days, my destiny can never be truncated because He who began a good work in me will complete it. Hallelujah!
Click To Read Open Heaven June 30, 2021 – Material Prosperity Is Unreliable
PRAYER POINTS
1. Thank You, Father, for bringing me out of the darkness of this world, into Your marvelous light in Christ Jesus.
2. Thank You, Almighty Redeemer, for Your blessings upon my life and household everyday.
3. Merciful Father, in anyway I have fallen short of your glory, please, have mercy and forgive me, in Jesus' name.
4. King of kings, fill me to the brim with Your holy spirit, and let all the activities of the flesh be completely subdued in my life, in Jesus name.
5. El Shaddai, empower me to walk in the spirit, that I may not fulfil the lust of the flesh, in Jesus name.
6. Elohim, please set me on fire for You so that I may remain hot even until Your second coming.
7. Eternal One, please, let me never conform again to the ways and patterns of this world, after experiencing Your mercy, grace and glory; hat I may proof that which is good, acceptable and Your perfect will, in Jesus name.
8. Father, please deliver our children from the greed of this world. Give them the wisdom to overcome excessive love towards material things of this world, that they forget to worship You as their Lord and Saviour, in the mighty name of Jesus
9. Father, help me not to do anything that would hinder Your plan for me, in the mighty name of Jesus.
10. Father, let my mind be renewed daily, through Your word, by the power of Your Holy Spirit, in Jesus mighty name.
11. Father, bless your son, Pastor Enoch Adejare Adeboye, and reward him and his entire household abundantly for all their labours of love in Your vineyard, in Jesus' name.
12. Father, please uphold Your children working everyday on this platform (rccgonline.org) to prepare these prayers and declarations with Your right hand of righteousness. Give them the grace to keep up with this good work of Faith, in the name of Jesus
13. Father, bless everyone dedicating their time to pray through these prayers & declarations at the point of their needs. Give them the grace to share/rebroadcast, in Jesus' name.
14. Father, let every challenge, hindrance and obstacle of getting these prayer points across to Your children, timely, and on daily basis be removed, in Jesus' name.
15. Your Personal petitions. ( Philippians 4:6)
16. In Jesus' name I pray. (John 14:13-14; 15:16)
17. Thank you Father for answering our prayers and may you continue to always answer us in Jesus name (1 Thessalonians 5:18).
Thanks for saying and declaring today's Prayer Points 30th June 2021 For Open Heaven Today. Please share this with other people.
Today Daily Declarations For 30th June 2021 Wednesday