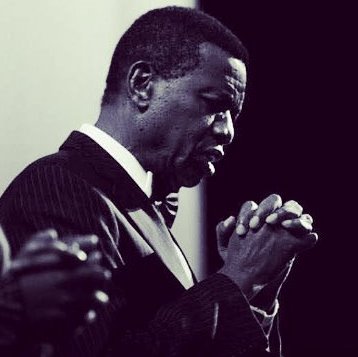 Prayer Points 9 July 2021 For Open Heaven Today
Open Heaven Prayer Points For Friday 9th July 2021
Beloved, these prayer points are spiritual and may not be understood by carnal minds. If you want to be blessed from these prayer points, you must first, surrender Your life, to the Lord Jesus Christ, Himself, by saying this prayer:
"Lord Jesus, I come to You with a deeply repentant heart, please, forgive me all my sins. I surrender my life to you, today, and, I accept You, as my personal Lord and Saviour. Please, come into my life and save my soul from eternal destruction in hell fire. In Jesus' name, I pray."
Prayer Points 9 July 2021 For Open Heaven Today
God bless You! Reach us today for guidance prayersdeclarations@gmail.com
PERSONAL DAILY CONFESSION: I confess today, I am a carrier of God's glory always and my life shines around His light daily in Jesus' name, Amen
TODAY PRAYER POINTS JULY 9, 2021
1.I worship and adore You, my Father; You're the Alpha and Omega, the beginning and the end; You're Jehovah Jirreh, the great provider; with You, all things are possible.
2.Thank You Father, for where You started with me, for where I am and for where You're taking me.
3.Father, in anyway I have fallen short of your glory, please, have mercy and forgive me, in Jesus name.
4.Father, please, let me always be at the right place at the right time, and let all my blessings locate me wherever I am, in Jesus name.
5.Father, let no power be able to take the blessings that rightly belong to me or divert my blessings to another person, in Jesus name.
6.Father, let everything that have been stolen from me by both physical and spiritual thieves, including my blessings, be restored today, in Jesus name.
7.Father, whenever You give me any instruction/assignment, help me to obey and do it immediately, without conferring again with flesh and blood, in Jesus name.
8.Father, please, help me to be sensitive to the needs of Your church, ministers of the gospel and those of the underprivileged around me; use me to meet their needs, even, before they ask, in Jesus name.
TODAY PRAYER POINTS 9 JULY 2021 FOR OPEN HEAVENS
9.Father, grant me the grace and wisdom to offer my gifts to You, at a time acceptable; let there be no cause for You to raise someone else to replace me, in Jesus name.
10.Father, bless and reward your son, Pastor Enoch Adejare Adeboye, for all his labours of love in Your vineyard, in Jesus name.
11.Father, bless Your son that You have been using to prepare these prayer points, beyond measures, and all those who have been rebroadcasting them, in Jesus name.
12.Father, let every challenge, hindrance and obstacle of getting these prayer points across to Your children, timely, and on daily basis be removed, in Jesus name.
Your Personal petitions. ( Philippians 4:6)
In Jesus' name I pray. (John 14:13-14; 15:16)
Thank you Father for answering our prayers and may you continue to always answer us in Jesus' name (1 Thessalonians 5:18).
Thanks for using today's Prayer Points 9 July 2021 For Open Heaven Today. Please share this with other people.
Daily Prayer and Bible Verse 9th July 2021 – Morning Prayer