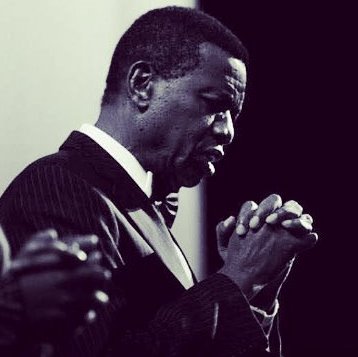 Prayer Points 3 August 2021 For RCCG Open Heaven Today – Perfect Obedience
Click HERE for Previous Open Heaven Devotional
Prayer Points 3 August 2021 For Open Heaven Today
I worship and adore You, my Father; in Your presence there is fullness of joy, and at Your right hand there are pleasures forevermore.
2. Father, You're my rock, my fortress, my deliverer; my God, my strength, in whom I will trust; my buckler, and the horn of my salvation, and my high tower; without You, I can do nothing.
3.Father, in anyway I have fallen short of your glory, please, have mercy and forgive me, in Jesus name.
4.Father, please, come and make my life, Your permanent place of abode, and make me a permanent carrier of Your presence, in Jesus name.
5.Father, admit me into Your secret place, and let me abide under Your protective shadow, forever, in Jesus name.
6.Father, where Your presence will not go with me, please, give the grace never to go there, in Jesus name.
7.Father, give me the grace to run away from iniquity and from every appearance of of evil, that Your presence will not depart from me, in Jesus name.
8.Father, help me to do that which pleases You, at all times, that I may be able to retain Your presence in my life, in Jesus name.
9.Father, in Your presence, let my joy be full, keep me safe, grant me – victory, success, breakthroughs and eternal life, in Jesus name.
10.Father, bless your son, Pastor Enoch Adejare Adeboye; please, let him finish well and strong, in Jesus name.
11.Father, bless Your son that You have been using to prepare these prayer points, beyond measures, and all those who have been rebroadcasting them, in Jesus name.
12.Father, let every challenge, hindrance and obstacle of getting these prayer points across to Your children, timely, and on daily basis be removed, in Jesus name.
13.Your Personal petitions. (Philippians 4:6)
14.In Jesus name I pray. (John 14:13-14; 15:16)
15.Thank you Father for answered prayers. (1 Thessalonians 5:18).
Thanks for using These Prayer Points 3rd August 2021 For RCCG Open Heaven Today. Please share this with other people.