PRAYER POINTS 28TH JUNE 2021 FOR OPEN HEAVEN TODAY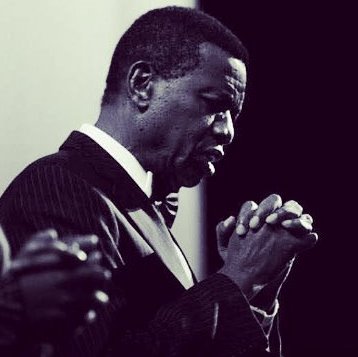 PRAYER POINTS 28TH JUNE 2021 FOR OPEN HEAVEN TODAY
PRAYER POINTS TODAY 28TH JUNE 2021 FOR OPEN HEAVEN
Beloved, these prayer points are spiritual and may not be understood by carnal minds. If you want to be blessed from these prayer points, you must first, surrender Your life, to the Lord Jesus Christ, Himself, by saying this prayer:
"Lord Jesus, I come to You with a deeply repentant heart, please, forgive me all my sins. I surrender my life to you, today, and, I accept You, as my personal Lord and Saviour. Please, come into my life and save my soul from eternal destruction in hell fire. In Jesus' name, I pray." God bless You!
OPEN HEAVEN PRAYER POINTS 28TH JUNE 2021 TODAY
PERSONAL DAILY CONFESSION: I confess today, The Lord is glorious and mighty in all His ways. He is my source and strength, He is my light and my teacher, He is the alpha and Omega. He is the one causing great and mighty things to happen in and through me. I am filled with excitement because He who began a good work in me is able to complete it. Jehovah is His name and He is my father and creator. Hallelujah!
Today Prayer Points June 28, 2021 for Open Heaven
1.Bless the Lord, O my soul: and all that is within me, bless his holy name.
– Click HERE for Open Heaven Monday 28 June 2021 Devotional – Heartitude
2.Thank You, Father, for where You started with me, for where I am, and for where You're taking me.
3.Thank You, Father, for creating me in Your image and likeness, and for Your purpose and pleasure.
4.Thank You, Father, for bringing me out of the darkness of this world, into Your marvelous light in Christ Jesus.
5.Thank You, Father, for preserving my going and my coming, and for journey mercies, always,
6.Thank You, Father, for Your protection from all evils, for the miracles of sleeping and waking; and for the grace to be counted among the living today.
7.Father, in anyway I have fallen short of your glory, please, have mercy and forgive me, in Jesus name.
8.Father, please, give me a heart of gratitude and appreciation, at all times, for all that You have done and doing for me, and for what You will yet do.
9.Father, when the saints are being counted yonder, in heaven, please, let me be counted among them, in Jesus name.
10.Father, bless your son, Pastor Enoch Adejare Adeboye, and reward him abundantly for all his labours of love in Your vineyard, in Jesus name.
11.Father, bless Your son that You have been using to prepare these prayer points, beyond measures, and all those who have been rebroadcasting them, in Jesus name.
12.Father, let every challenge, hindrance and obstacle of getting these prayer points across to Your children, timely, and on daily basis be removed, in Jesus name.
13.Your Personal petitions. (Philippians 4:6)
14. In Jesus name I pray. (John 14:13-14; 15:16)
15. Thank you Father for answered prayers. (1 Thessalonians 5:18).
Open Heaven Prayer Points For 28th June 2021 Thursday
Our Daily Bread Today 28th June 2021 – God's Protection