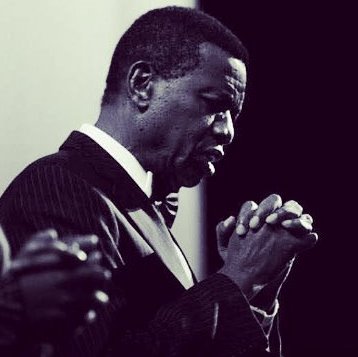 RCCG Prayer Points For RCCG Open Heaven 25th July 2021 Sunday
PRAYER POINTS FOR 25 JULY 2021 FOR RCCG OPEN HEAVEN
Open Heaven 25th July 2021 Devotional
Beloved, these prayer points are spiritual and may not be understood by carnal minds. If you want to be blessed from these prayer points, you must first, surrender Your life, to the Lord Jesus Christ, Himself, by saying this prayer:
"Lord Jesus, I come to You with a deeply repentant heart, please, forgive me all my sins. I surrender my life to you, today, and, I accept You, as my personal Lord and Saviour. Please, come into my life and save my soul from eternal destruction in hell fire. In Jesus' name, I pray."
RCCG Prayer Points For Open Heaven 25th July 2021 Sunday
PERSONAL DAILY CONFESSION: I confess today, I am a carrier of God's glory always and my life shines around His light daily in Jesus' name, Amen.
Prayer Points 25th July 2021 for Open Heaven Today
1.Thank You, Father, for making me Your light, in the midst of the darkness of this world.
2.Father, in anyway I have fallen short of your glory, please, have mercy and forgive me, in Jesus name.
3.Father, give me and my children, the grace to run away from iniquities, and love righteousness; and, as we do, let us shine like the stars in heaven for You, in Jesus name.
4.Father, destroy in my life and destiny, every spirit of procrastination and laziness, in Jesus name
5.Father, please, release upon my life the spirit of diligence and profitable hard work, in Jesus name.
6.Father, let every opposition from the pit of hell against my spiritual and physical promotion, be paralysed, and let my promotion come now, in Jesus name.
7.Father, let Your light so shine in my life, that people may see my good works, and glorify You, my Father, who is in heaven, in Jesus name.
8.Father, empower me to always do the things that will please You, and my parents (both biological and spiritual); let me never do anything that will incur their curses, but blessings, in Jesus name.
9.Father, let my life never bring shame or reproach, but glory and honour to Your holy name, in Jesus name.
10.Father, bless your son, Pastor Enoch Adejare Adeboye; let him continue to shine for You, forever, in Jesus name.
11.Father, bless Your son that You have been using to prepare these prayer points, beyond measures, and all those who have been rebroadcasting them, in Jesus name.
12.Father, let every challenge, hindrance and obstacle of getting these prayer points across to Your children, timely, and on daily basis be removed, in Jesus name.
13.Your Personal petitions. (Philippians 4:6)
14.In Jesus name I pray. (John 14:13-14; 15:16)
15.Thank you Father for answered prayers. (1 Thessalonians 5:18).
Special Note: These prayer points are not written by Pastor E. A. Adeboye, but by one his numerous disciples, for Christ, who was inspired and mandated by the Holy Spirit, about 5years ago, (effective January 1st, 2015), to start writing these prayer points, based on the Open Heavens Daily Devotional, authored by Pastor E. A. Adeboye.
Thanks for using Today RCCG Prayer Points For Open Heaven 25 July 2021 Sunday. Please share this with other people.
MFM Sunday Service 25 July 2021 Live with Dr D. K. Olukoya