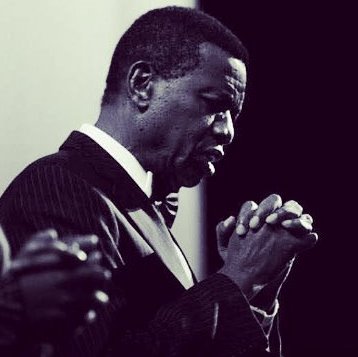 Prayer Points 21 July 2021 For Open Heaven Today (Wednesday)
Prayer Points 21st July 2021 for Open Heaven
Beloved, these prayer points are spiritual and may not be understood by carnal minds. If you want to be blessed from these prayer points, you must first, surrender Your life, to the Lord Jesus Christ, Himself, by saying this prayer:
"Lord Jesus, I come to You with a deeply repentant heart, please, forgive me all my sins. I surrender my life to you, today, and, I accept You, as my personal Lord and Saviour. Please, come into my life and save my soul from eternal destruction in hell fire. In Jesus name, I pray."
Prayer Points 21 July 2021 For Open Heaven Today
DAILY PERSONAL CONFESSION: My life is daily lifted by His grace and glory, nothing can stop me from receiving that which God has set aside and promised for me. Everything work together for my good, as lines begin to fall in pleasant places for me. His truth is my resting place and shield therefore I cannot live in confusion. I am a child of the King of kings. Hallelujah!
PRAYER POINTS FOR 21ST JULY 2021
I worship and adore You, my FATHER; for as the heaven is far from the earth, so are Your ways far from the ways of men.
Thank You, FATHER, for the salvation of my soul and for the gift of the Holy Spirit in my life and in the body of Christ.
Thank You, Holy Spirit of God, for revealing to me the deep and hidden things of God.
Father, in anyway, l have fallen short of your glory, please, have mercy and forgive me, in Jesus' name.
Father, please grant me the grace to be vigilant that the day of the Lord will not catch me unawares, in the mighty name of Jesus.
Father, thank You for separating me from all forms of worldliness, give me the grace to remain holy in all my ways, in Jesus' name
Father, I receive the grace to live holy in this sinful world, in the mighty name of Jesus
Father, I ask for Your grace today to be upright in all my dealings with others, in Jesus' name.
Father, as I commit to spending more time with You, let Your presence be evident in my life, in the mighty name of Jesus.
Father, rekindle the fire of Your revival in my life, in my family, in Your church, in my nation, and in all the nations of the world, in Jesus' name.
Father, bless your son, Pastor Enoch Adejare Adeboye, and reward him and his entire household abundantly for all their labours of love in Your vineyard, in Jesus' name.
Father, please uphold Your children working everyday on this platform (rccgonline.org) to prepare these prayers and declarations with Your right hand of righteousness. Give them the grace to keep up with this good work of Faith, in the name of Jesus
Father, bless everyone dedicating their time to pray through these prayers & declarations at the point of their needs. Give them the grace to share/rebroadcast, in Jesus' name.
Father, let every challenge, hindrance and obstacle of getting these prayer points across to Your children, timely, and on daily basis be removed, in Jesus' name.
Your Personal petitions. ( Philippians 4:6)
In Jesus' name I pray. (John 14:13-14; 15:16)
Thank you Father for answering our prayers and may you continue to always answer us in Jesus name (1 Thessalonians 5:18).
Thanks for using Prayer Points 21 July 2021 For Open Heaven Today (Wednesday) Please share this prayer points with other people.